ERITI RAMMUS VANILLA-CREAM ICE CREAM WITH BISCUIT CRUMBS IN A WAFFLE CONE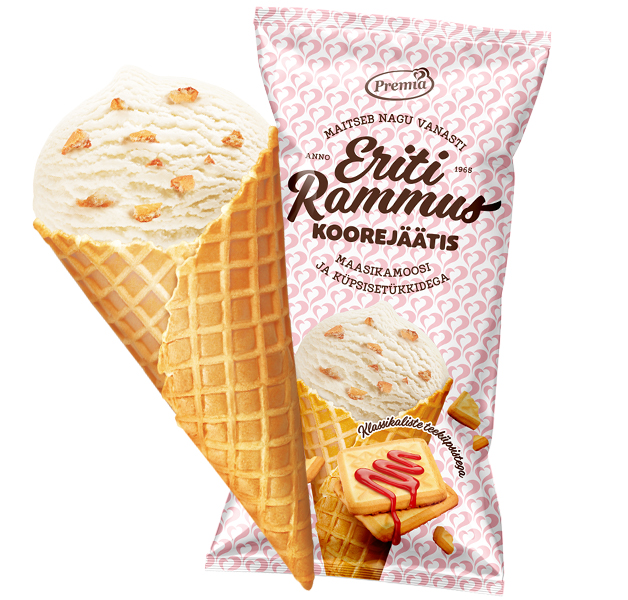 A rich vanilla-cream ice cream in a crispy waffle cone, with crumbs of classic tea biscuits and strawberry jam mixed in. The jam is a separate layered stripe in the white vanilla-cream ice cream.
Weight and volume: 110 g / 200 ml
EAN-kood: 4740093913431
Average nutrient and energy content per 100 g of product
Energy content
1133 kJ/270 kcal
Fats
12 g
— of which saturated fatty acids
6,6 g
Carbohydrates
38 g
— of which sugars
25 g
Proteins
3,1 g
Salt
0,19 g
Toode võib sisaldada maapähkli, pähklite ja muna osakesi.