MANGO SORBET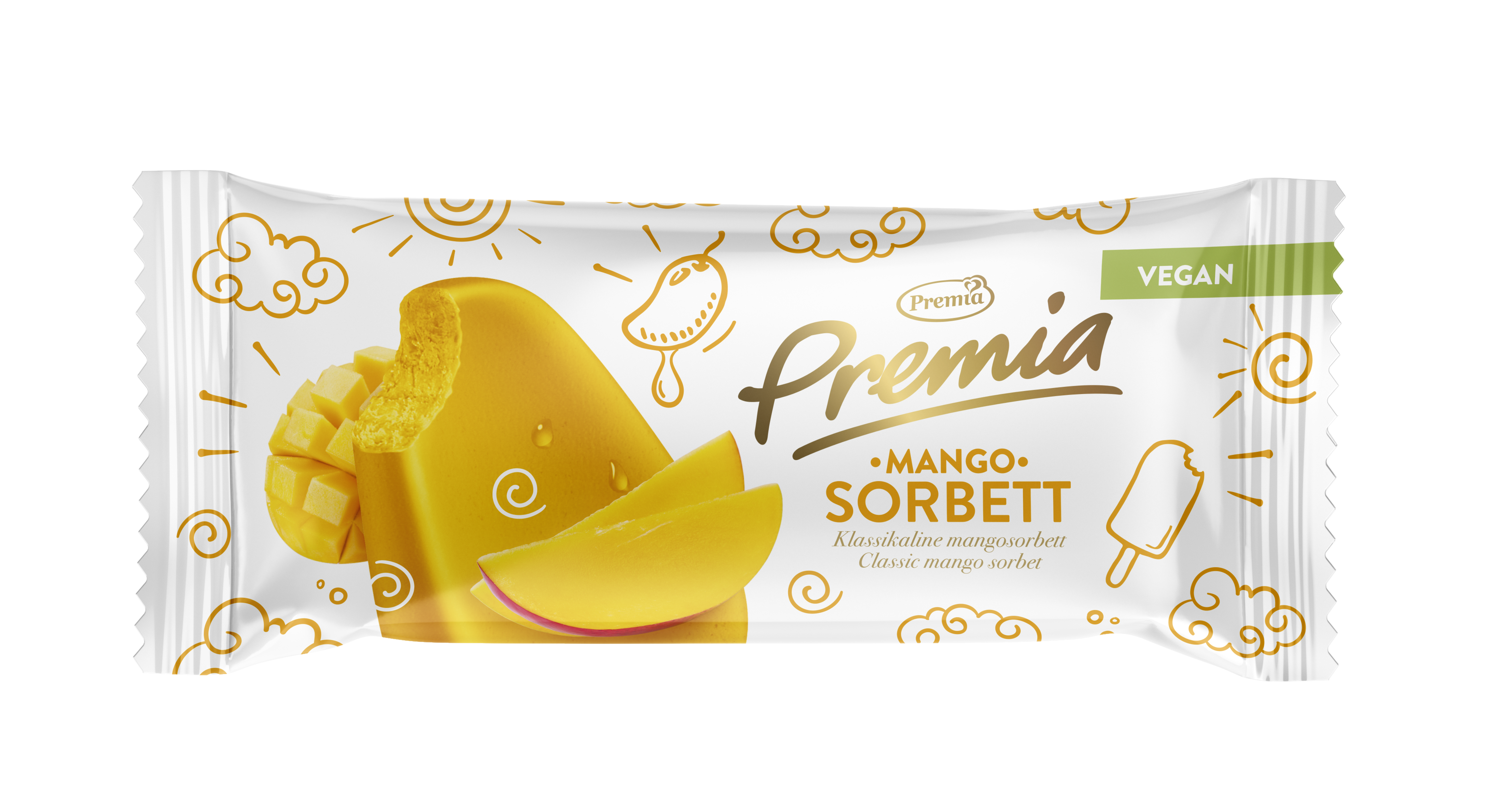 The mango sorbet with its tropical taste is made from real mango puree and doesn't contain a single gram of fat. Perfectly light, tropical and fresh flavor!
Weight and volume: 73 g / 80 ml
EAN: 4740093317239
Average nutrient and energy content per 100 g of product
Energy content
447 kJ/105 kcal
Fats
0,0 g
— of which saturated fatty acids
0,0 g
Carbohydrates
26 g
— of which sugars
26 g
Proteins
0,0 g
Salt
0,09 g
Toode võib sisaldada gluteeni, pähklite ja soja osakesi.