PREMIA VANILLA-CREAM ICE CREAM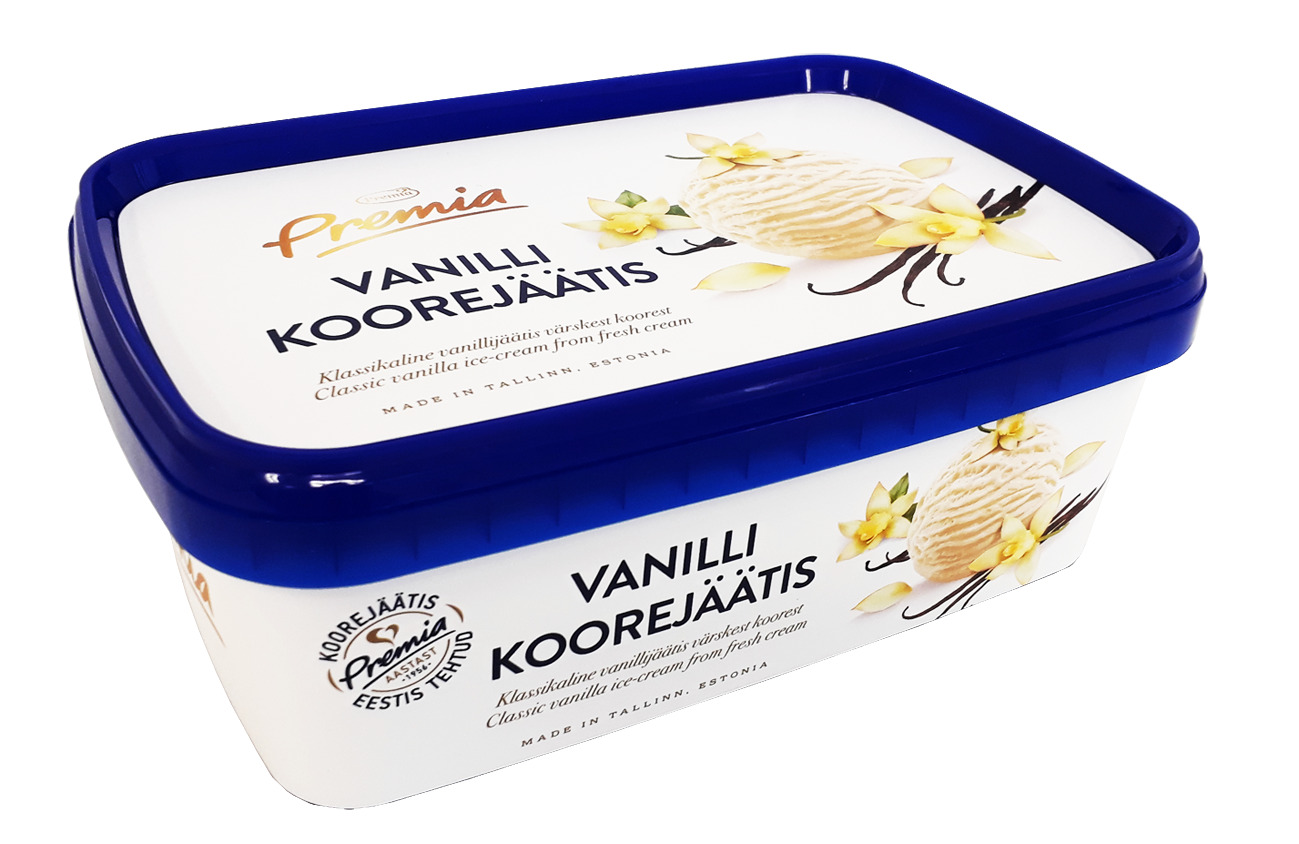 The classic vanilla-cream ice cream is the heart of the ice cream world, where it all begins. An endless variety of toppings can be added to the traditional vanilla-cream ice cream, but for those who appreciate simplicity, pure vanilla-cream ice cream has been created.
Weight and volume: 480 g / 1 l
EAN: 4740093021549
Average nutrient and energy content per 100 g of product
Energy content
764 kJ/183 kcal
Fats
10 g
— of which saturated fatty acids
6,3 g
Carbohydrates
20 g
— of which sugars
20 g
Proteins
3,7 g
Salt
0,15 g
Toode võib sisaldada gluteeni, pähklite, soja ja muna osakesi.