Premia raspberry-mint ice cream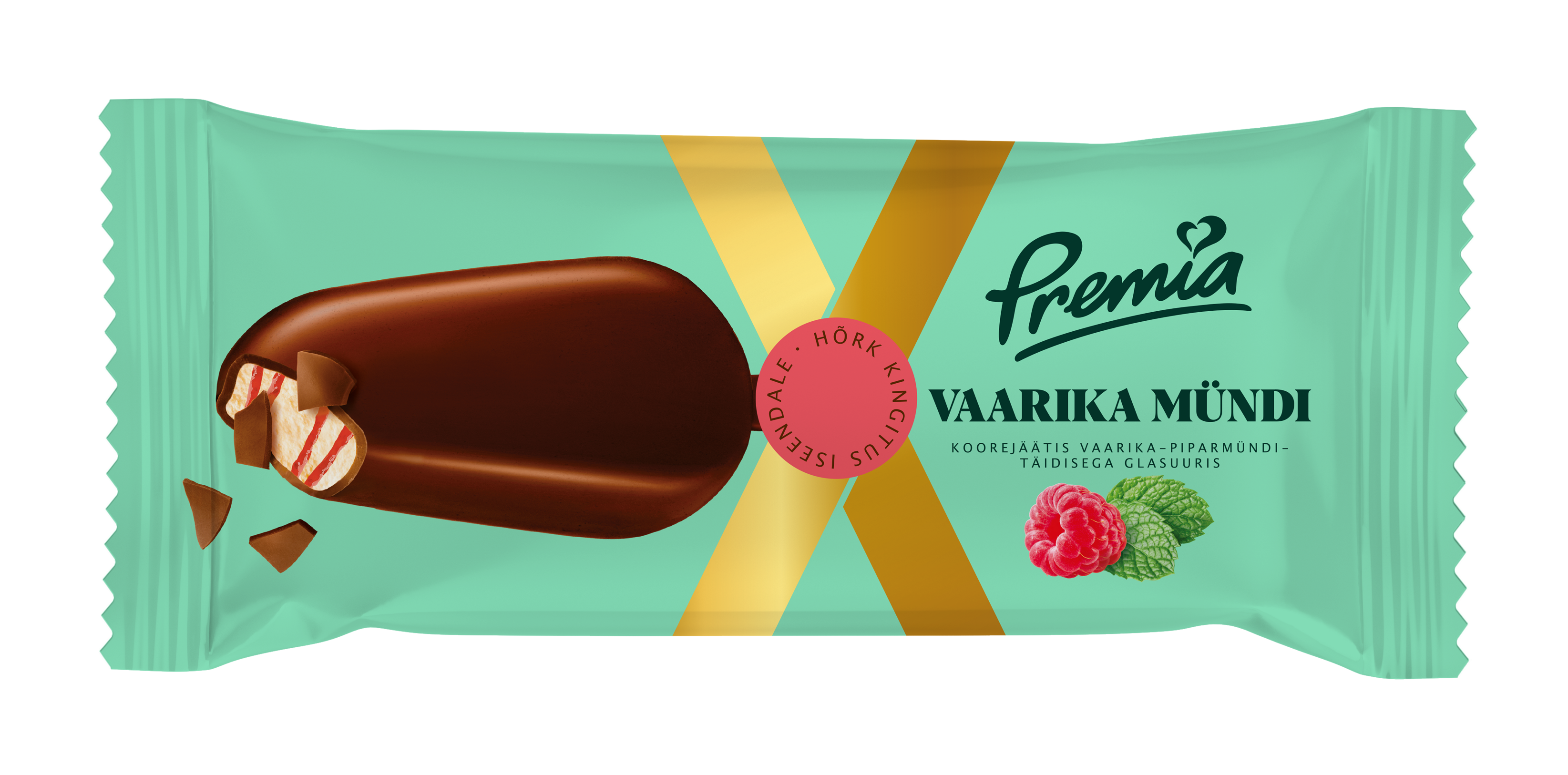 Vanilla-cream ice cream with raspberry and peppermint filling, where the rich flavor of vanilla ice cream made from real cream is complemented by raspberry and peppermint filling added in a layered stripe. The cream ice cream designed for indulging is covered with a crunchy chocolate flavored glaze.
Weight and volume: 60 g / 100 ml
EAN: 4740093364349
Average nutrient and energy content per 100 g of product
Energy content
1338 kJ/ 322 kcal
Fats
22 g
— of which saturated fatty acids
13 g
Carbohydrates
26 g
— of which sugars
25 g
Proteins
2,5 g
Salt
0,14 g
Toode võib sisaldada gluteeni, pähklite ja soja osakesi.