VANILLA-CREAM ICE CREAM WITH RAISINS IN A WAFFLE CONE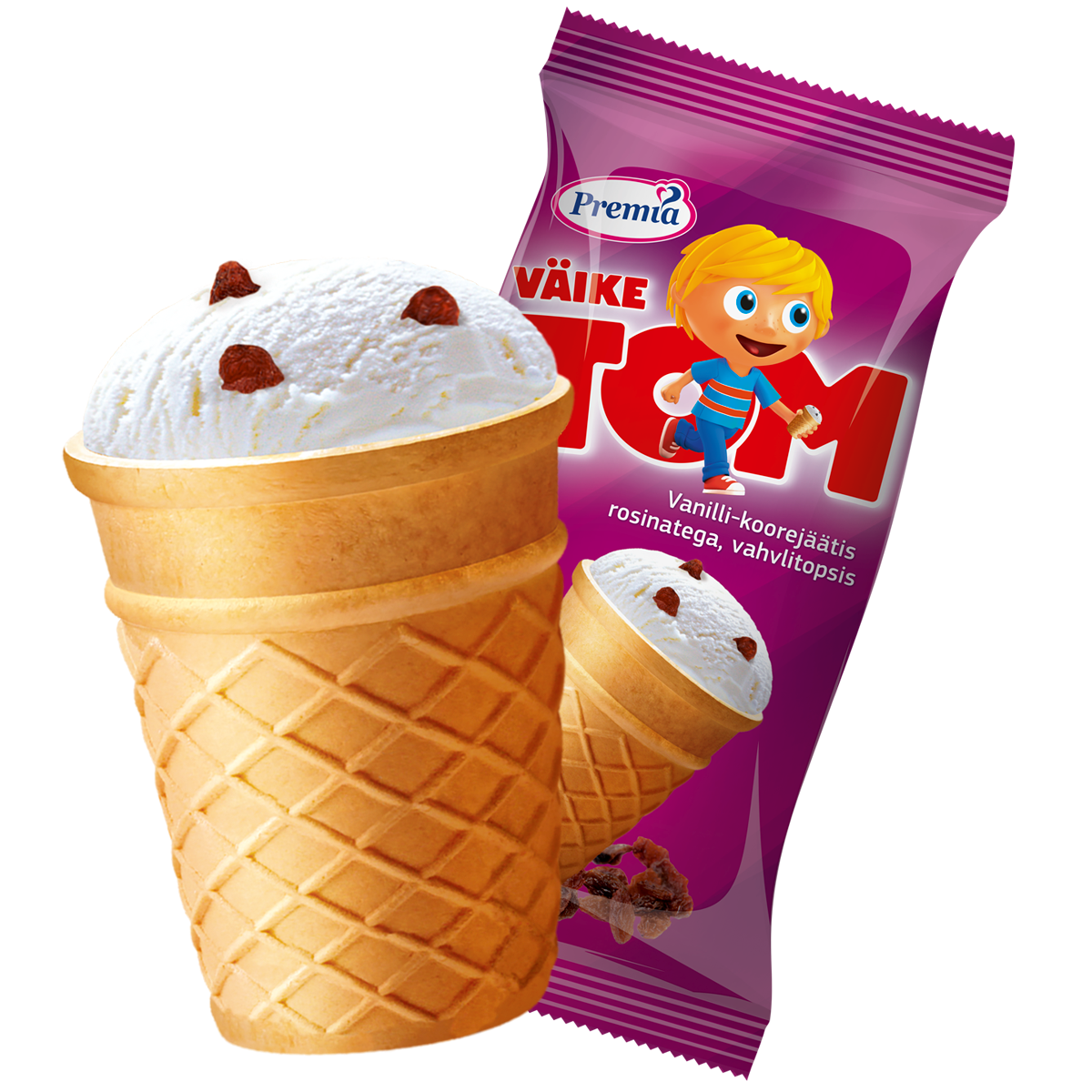 Each Väike Tom waffle cup of vanilla-cream ice cream with raisins contains exactly 120 ml of delicious vanilla cream ice cream and about half a handful of raisins. Count them for yourself if you don't believe.
Weight and volume: 70 g / 120 ml
EAN: 4740093005358
Average nutrient and energy content per 100 g of product
Energy content
907 kJ/216 kcal
Fats
8,2 g
— of which saturated fatty acids
5,0 g
Carbohydrates
31 g
— of which sugars
22 g
Proteins
4,6 g
Salt
0,14 g
The product may contain traces of nuts.